SHOPIFY FULFILMENT FOR GROWING ONLINE SHOPS
Successful eCommerce fulfilment necessary for growth
Get started now
A Reliable Partner from A – Z: Manage your Shopify Fulfilment with FineCom
From warehousing, picking, shipping to returns management and reprocessing – we can take care of all fulfilment processes for you. Focus on your core business and benefit from outsourced logistics; scalable growth, more customer satisfaction through fast shipping and increased flexibility.
Whether it's national or international, we ship worldwide. We can also handle seasonal peaks and increasing parcel volumes with no problems. We have the tailor-made solution for your logistical challenges and the entire fulfilment process can be individually adapted to your needs.
Shopify Fulfillment: How we Stay Connected
Your Shopify shop is connected to our FineCom warehouse management system and the items are imported from the shop system. We are there at your side from the very beginning, advising and supporting you every step of the way.
With 5 locations in Germany, we will find the geographically suitable one for you, store your goods and take care of the rest. If required, we take care of the logistical relocation of the goods, take an inventory of the goods and help with the implementation of value added services.
3
On your marks, Get set, Ship
Once the stock is booked into our system, we are ready to go. As soon as an order is received from your online shop, it is automatically transmitted to us and we start processing it. You can view the order status at any time in the Shopify backend. The packages go out to your customers quickly and on time.
You focus on growth, we'll manage your shipping
Get on the Right Track with Our Fulfilment Solutions
We will support you, whether you are a small or large company, with the logistics you need. You take care of the scaling and we will take care of the rest.
Simple Connection
With the Shopify PlugIn we can easily connect your online shop with our FineCom warehouse management system.
Product-specific Storage
To ensure that your goods remain of the highest quality, we store your products in special storage areas: from hanging and lying goods to pallets, every format is stored product-specifically.
Automated Processing
As an order is received it is processed immediately in our warehouse and sent to your customers. Stocks and returns are automatically reported back to the shop.
International Shipping
Do you operate worldwide or want to expand into other markets? No problem, we will take care of your national and international shipping and help you grow.
Optimal Price-Performance
With us, you don't pay more than necessary. We will offer you an all-round logistics package and a transactional based itemised invoice.
Individual Logistics & Fulfilment Solutions
Our offer gives you maximum flexibility and tailor-made solutions for your requirements.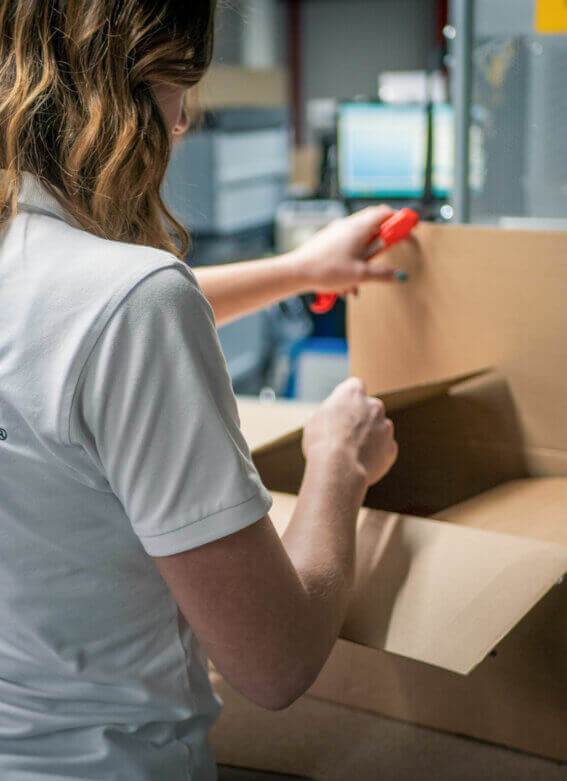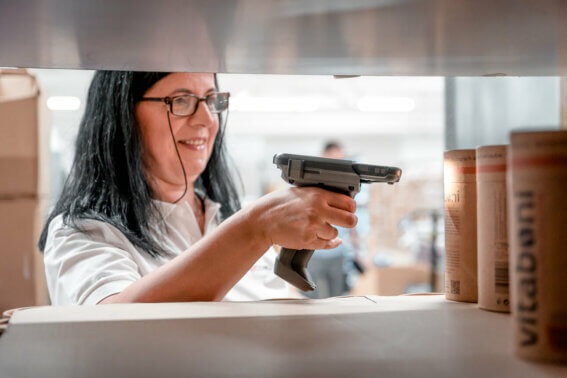 With our know-how, we can handle the requirements in your industry and support you as your logistics partner on the way to success. Whether batch management, storage, picking of sets and bundles, special packaging or B2B logistics, we offer fulfilment at the highest level.
Do you have questions or need help, contact our team.
Learn everything you need to know about our Service.
Do you have any questions? For a non-binding offer or quote, please arrange a consultation via our contact form.
clever.flexibel.bewegend
Logistics & Fulfilment with Heart