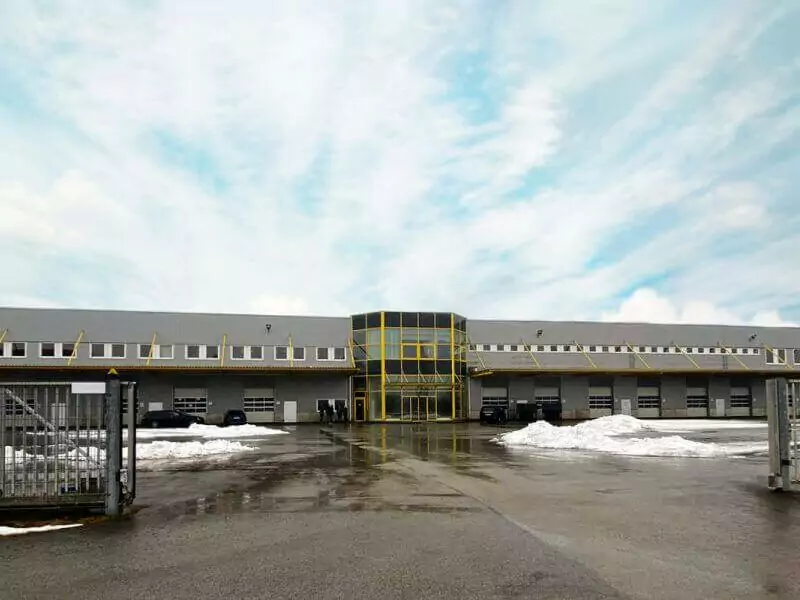 Finecom Expands Operations with Logistics Centre Near Passau
Logistics centre with 18,000 m² of space for eCommerce
80 new jobs in Aicha vorm Wald by the end of 2021
Alt FineCom Finishing-eCommerce-Logistics GmbH, headquartered in Plattling, is opening a fourth location near Passau. This means that the family-run logistics service provider for high-quality lifestyle and fashion products will operate a total of 95,000 m² of logistics space and employ 400 people by the end of the year.
The new location is 20 kilometres from Passau in the immediate vicinity of the A3, Aicha vorm Wald exit. FineCom is moving into an 18,000 m² logistics property with pallet and shelf storage including areas for order picking, value-added services, smaller security warehouses and administration.
The Passau logistics centre started operations in mid-February with the relocation of four customers, among them a new customer specialising in electronic locking systems. Other customers, both new and existing, will follow parallel to the build-up of the workforce by the end of 2021. Currently, the sustainability-oriented company is retrofitting the ready-to-occupy halls with LED lighting and a photovoltaic system, planned for sustainable power generation.
The rented hall expands the logistics space by 20 percent to 95,000 m². Along with the fourth location and another 100 full-time and part-time jobs, the company will meet the increasing volume in shipping and returns logistics in eCommerce by the end of 2021. In total, FineCom serves more than 100 manufacturers and retailers in the B2C and B2B sectors with end-to-end digitalised processes from ordering to shipping to the comprehensive processing of returns.
"eCommerce trade is exploding. Logistics needs space. Despite a shortage of logistics space, we found a suitable property close to our headquarters in just a few weeks," comments Franz S. Alt, who has been expanding the family business as Managing Director in the eCommerce division since 2012.
Alexandra Alt will be the on-site manager. The 30-year-old studied International Management in Vienna and has been working alongside her brother in the family business since 2014. As General Manager, she already manages the Plattling location with 90 employees and 16,000 m² of space.
Georg Hatzesberger, 1st Mayor: "Even before the pandemic we have known how systemically relevant logistics companies are. We are therefore particularly pleased to welcome a reliable family business in the rapidly growing and future-proof eCommerce market sector to Aicha vorm Wald."
You can also find the article here:
https://www.pnp.de/lokales/stadt-und-landkreis-passau/passau-land/Logistiker-siedelt-sich-neu-an-und-schafft-80-Arbeitsplaetze-3924519.html