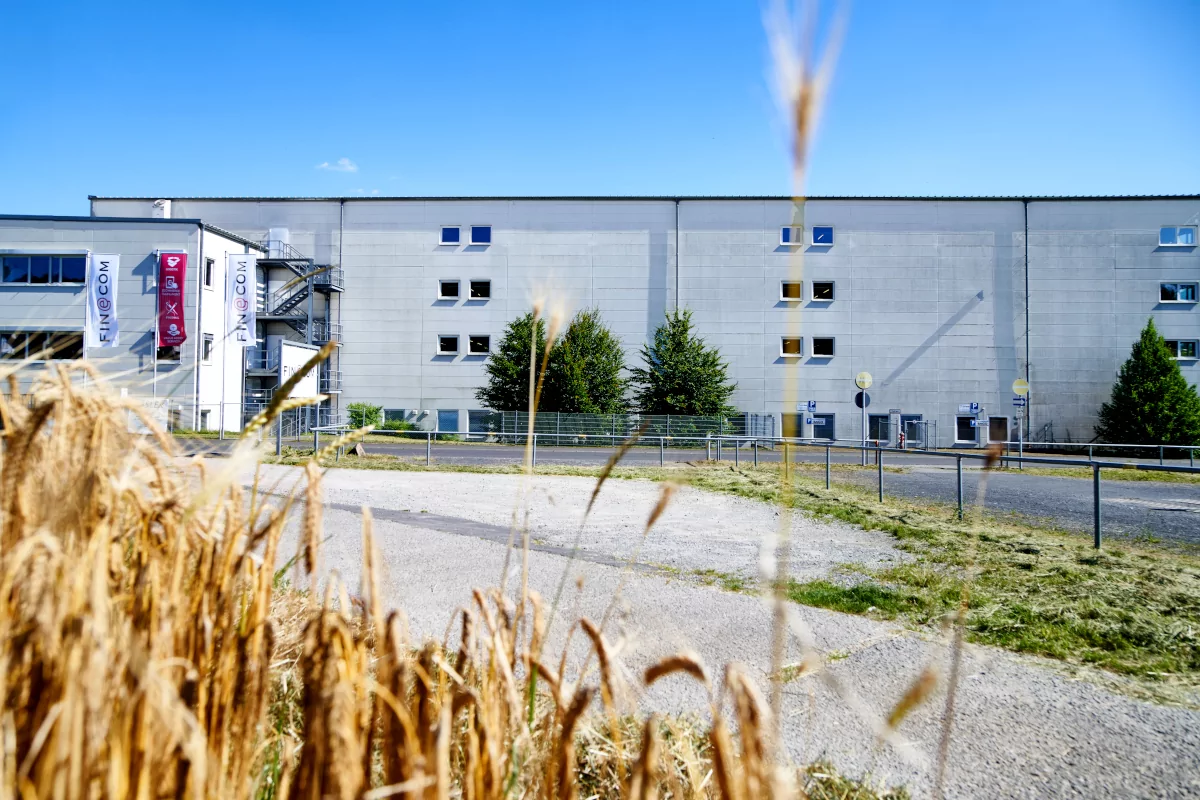 In the Heart of Germany – FineCom Aschaffenburg
21.11.2019, Deutschland, Aschaffenburg
Third FineCom site
Takeover of the Basler Fashion logistics centre in Goldbach
Around 20,000 square metres of logistics space
Ideal transport links
On July 1 last year FineCom took over the former Basel Fashion Logistics Center in Goldbach near Aschaffenburg. Alt FineCom-Finishing-eCommerce-Logistics GmbH – FineCom for short – has expanded its total floor space by 30 percent to approximately 20,000 square meters.
FineCom is a B2B and B2C service provider for eCommerce fulfillment, specializing in the area of textile logistics. With the takeover of the logistics centre in Aschaffenburg, the family-owned company has had three locations throughout Germany since July 2018, thus further expanding its network.
The logistics centre with modern equipment is centrally located directly on the A3 exit Aschaffenburg Ost: "The favourable transport connections guarantee our customers and us uncomplicated and fast transport," explains FineCom Managing Director Franz S. Alt. "In Aschaffenburg there is – as at all our locations – a FineCom clothing clinic. Here, experienced specialists take care of damaged clothing, for example from returns. And, of course, we offer all other FineCom services in Aschaffenburg for textiles and logistics".
With these prerequisites, FineCom also ensures its particularly efficient returns management in Aschaffenburg. This location also has a wide range of possibilities for refurbishing – from textile processing, such as preliminary quality and functional testing, ironing and repair work and stain removal to new packaging. This enables FineCom to re-store returned items without loss and return them to active sales stock.