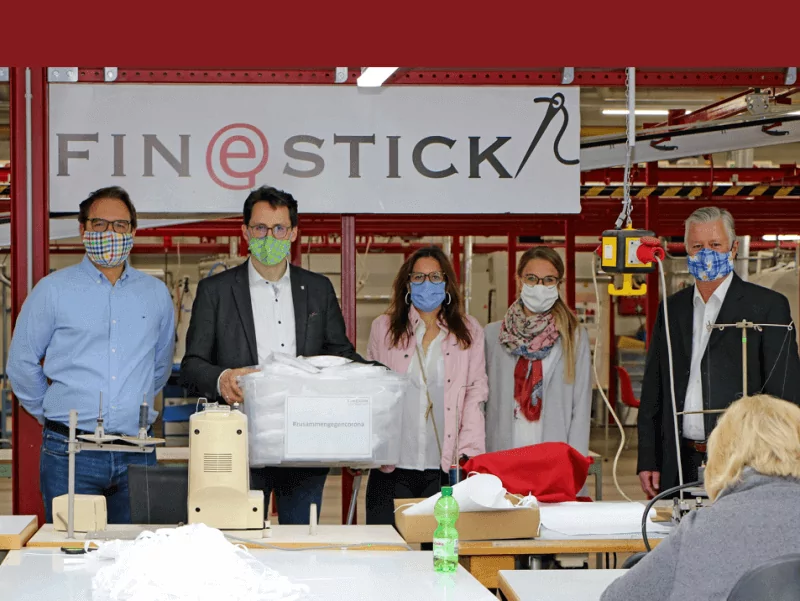 Supplies Secured
08.04.2020, Plattling
Official handover with the city of Deggendorf
Material procured from the county
Produced in the clothing clinic
Sent to the specialist clinic for amputation medicine Osterhofen
Supplies secured: In colourful mouth-and-nose protection and socially distanced, FineCom handed over the first 500 disposable protective masks to Christian Moser, Lord Mayor of the City of Deggendorf and Deputy District Administrator Roman Fischer (far right) on Monday.
The makeshift protective masks were – as FineCom reported earlier – sewn in the clothing clinic using material provided by the district of Deggendorf. In addition to official representatives of the city, the seamstresses of the clothing clinic, the managing director Franz S. Alt (far left), the manager of the Plattling site Alexandra Alt and the human resources manager Sabine Bürger were present at the handover.
Christian Moser and Roman Fischer then immediately set off to hand over the protective masks to the specialist clinic for amputation medicine in Osterhofen.